Branding itself as the
"Gateway to Rainy Lake",
Couchiching First Nation is positioning itself to be the area's leader in Tourism Development for American and Canadian visitors.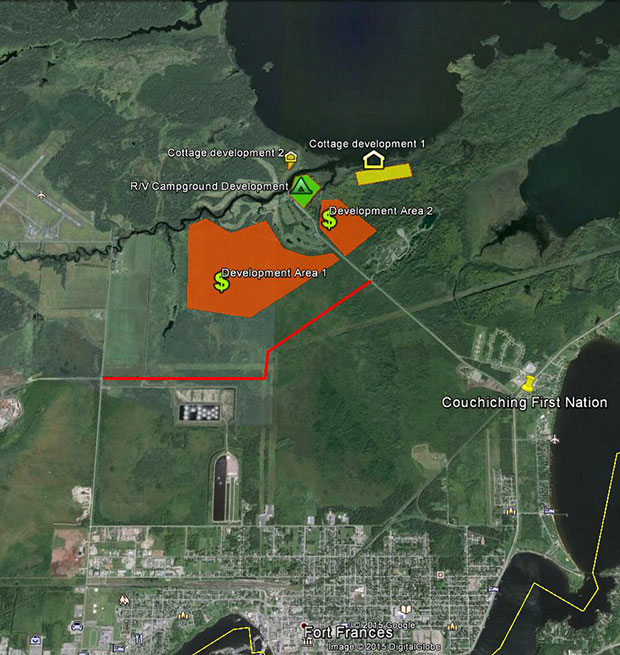 Couchiching First Nation is the largest land-owner on beautiful Rainy Lake. Capitalizing on this, Wasaw Developments is looking at both private lands and Couchiching First Nation reserve lands for development in the tourism sector. CFN already owns the Heron Landing Golf Course, undeniably the best golf course in the District and bordering International Falls, MN. CFN is also looking at Boffin Lake, Wasaw Creek and Stanjikoming Bay as viable tourism centres within the reserve.
Other lands being examined for tourism development include Rainy Lake lands and lands adjacent to Fort Frances, ON.